Check Saudi Arabia e-Visa requirements for Swiss citizens
Saudi Arabia attracts visitors with its beautiful oases, romantic beaches, and diverse culture. This country is full of breathtaking sights worth seeing at least once in a lifetime.
If you are a Swiss citizen planning a trip to this fascinating country, this article is for you. This article will be updated with the most recent information and rules regarding Saudi Arabia visas for Swiss citizens.
Discover it right now with the Saudi Immigration Service!
1. Do Swiss citizens need a visa for Saudi Arabia?
Saudi visa policy requires a Saudi visa for Switzerland green card holders, regardless of how long they intend to stay or the reason for their visit. Let us keep an eye on the Saudi visa bio for Swiss and other visitors!
How do I obtain a Saudi visa for Switzerland?
Swiss citizens can apply for a visa at the Saudi embassy in Switzerland or anywhere. This traditional method is frequently used by tourists who want to visit Saudi Arabia for other reasons (medical examination, family visit visa, working visa, and study visa). Switzerland candidates can apply for a visa in this manner.
Apply for a Saudi tourist visa online, also known as a Saudi electronic visa or e-Visa.
What exactly is a Saudi Arabia e visa?
The Saudi Arabia eVisa, which was introduced in 2019, is an official document that grants the right to enter Saudi Arabia multiple times. There is no need to schedule an appointment or bring original documents to the KSA Embassy or Consular Office, as is customary.
What kind of Saudi e visa is available to Swiss citizens?
The Saudi Arabia government only approved 1 type of e-visa for Swiss citizens. This type of Saudi e visa can be used for leisure travel, visiting family, attending events, or Umrah.
With multiple entries, the validity of a Saudi e-visa is one year from the date of issuance. Candidates from Switzerland may stay in the Kingdom of Saudi Arabia for a maximum of 90 days from the date of their arrival.
Check Saudi Arabia e-visa requirements for Swiss citizens
2. How to get a visa to Saudi Arabia from Switzerland?
Applicants from Switzerland can now apply for a tourist visa to Saudi Arabia more easily. Switzerland passport holders can only obtain an electronic visa for Saudi Arabia with a device connected to the internet.
Visit our Saudi Arabia visa service platform, which can be completed online in a few simple steps.
Step by step to apply for Saudi Arabia visa for Swiss citizens
Step 1: Complete the online Saudi visit visa application form. Please complete this form with your exact personal information.
Step 2: Make your payment after carefully reviewing all of your information. After completing payment, you will receive an email confirming full payment and will be asked to provide additional documentation to complete the application.
Step 3: Obtain approval e-visa. The approved Saudi e-Visa will be processed and issued electronically, and the traveler will be notified via email. So keep an eye out for emails from us.
Step 4: Get your passport stamped. Please print your Saudi Arabia eVisa before traveling. If you have a current eVisa, your passport will be stamped.
Checking Saudi visa status online with passport number
Customers from Switzerland can use our status check feature to check Saudi visa status online.
By simply filling out the form with the requested information, you can easily track the progress of your Saudi Arabia eVisa. Include the reference number (or full name), passport number, and email address (which used to apply).
Check Saudi visa requirements for Switzerland citizens
A Swiss passport must be valid for at least six months from the date of arrival and contain at least two blank pages for stamping.
Check the Saudi e-visa photo requirements.
A scanned copy of the biographical page in your passport.
The email address to which you have access.
Payment methods
What documents are required for Saudi e-visa for Swiss citizens?
Do I need to apply for the Umrah visa from Switzerland?
Many visitors and pilgrims must have an Umrah visa application in order to participate in the pilgrimage. Residents of Switzerland, on the other hand, do not need to apply for a separate Umrah e-visa. They can perform Umrah with a Saudi tourist e-visa, excluding the Hajj season.
3. How much is the Saudi Arabia visa fee for Swiss citizens?
The Saudi Arabia visa fee will include two types of fees when you book our e visa service: the government fee and the service fee paid to our platform.
The government fee must be paid by the applicants for the e-visa to be processed. Besides, the cost of a Saudi Arabia e visa will also be determined by the visa's urgency. Take note that the higher the service fee you pay, the more urgent the visa application time (the shorter the Saudi visa processing).
How long is the Saudi visa processing time in Switzerland?
Our firm's three levels of Saudi online visa processing for selected:
Normal: e-Visa approval within three business days.
Urgency: if you receive approval for an e-Visa within 48 hours.
Super Urgent: If you receive approval for an e-Visa within 24 hours.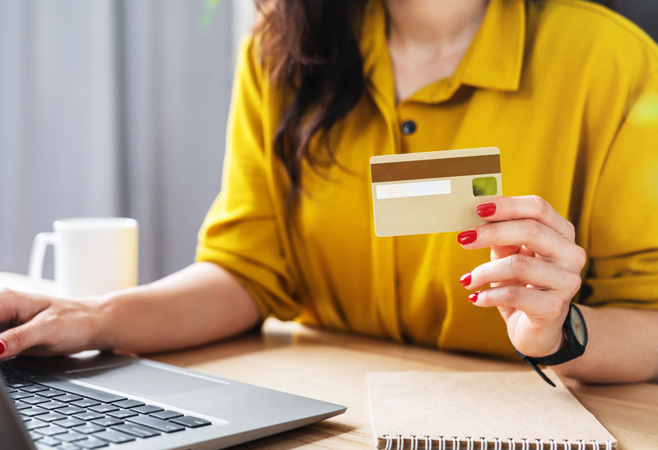 How much of Saudi e-visa price for Swiss citizens?
4. Tips for travel to Saudi Arabia from Switzerland
Traveling to Saudi Arabia from Switzerland more easily with our helpful tips. Do not miss it!
Do I need Travel Insurance with COVID-19 coverage to enter KSA?
The Saudi government requires travel insurance in order to process your visa application. To successfully apply for a Saudi tourist visa online, the Switzerland candidate must ensure that their Saudi travel insurance covers covid insurance.
Buy Saudi Arabia sim card online
Saudi Arabia sim card will allow you to stay in touch with family and friends while traveling, and the internet connection will allow you to complete online tasks.
The prices of Saudi sim cards are reasonable. Let us purchase Saudi Arabia sim internet packages easily and affordably on our website for a small fee.
What happens if I make a mistake in my Saudi application form?
If you made a mistake when filling out the Saudi visit visa application form online, you can contact our customer service center as soon as possible via chat to get help.
However, if you make a mistake after receiving your e-Visa, the information cannot be corrected and you must apply again. We always advise double-checking spelling.
What happens if Swiss citizens overstay in Saudi?
Overstaying in Saudi Arabia is not permitted for Swiss citizens; otherwise, you will be considered a violation of Saudi law and subject to penalties. Specifically:
Overstay fees: SAR100 per day when the visa expires without leaving Saudi Arabia.
It should be noted that no refunds are available in the event of rejection, and visa fees are nonrefundable.
People also ask
Can I enter Saudi Arabia with an EU residence permit?
The Saudi Arabia eVisa allows tourists to enter the country for up to 90 days and has a 365-day validity period. It is only available to citizens of more than 49 countries. The official government, on the other hand, recently announced that if you have a Schengen visa, you can apply for the Saudi Arabia eVisa.
Hope this article has given you a better understanding of the Saudi visa for Swiss citizens. Also, if you have any questions or would like to book our services, please do not hesitate to contact us. Our professional staff, who are well-versed in the field of Saudi immigration, will undoubtedly satisfy you.
Let us save you time and money by contacting our Saudi Immigration Services right away.