Check Saudi Arabia e-Visa requirements for Belgium citizens
This article is for you if you are planning a trip to Saudi Arabia from Belgium. We have compiled comprehensive information about Saudi Arabia immigration rules, visit visa fees, required documents, and processing.
And now, let's look into the Saudi visa for Belgian citizens!
1. Belgium citizens need a Saudi Arabia visa
According to Saudi visa policy, all visitors to Belgium require a Saudi visa, regardless of how long they intend to stay or the reason for their visit. Keep an eye out for the Saudi visa bio for visitors from Belgium and elsewhere!
What does a Saudi Arabia visa entail for Belgium citizens?
If you plan to visit Saudi Arabia from Belgium, you must first obtain a Saudi Arabia e-visa. This tourist e-visa is a travel document that allows you to freely enter the country. This travel document can be obtained online.
We provide the KSA online service at Saudi Immigration Services to help you obtain this document quickly and easily.
Why do Belgium citizens need an e-visa in order to enter Saudi?
Discover multiple entry visit visa saudi arabia rules for Belgium citizens
This type of Saudi e-visa can be used for leisure travel, family visits, events, and Umrah. For another reason, Belgium must apply for a KSA visa at the Saudi Embassy in Belgium or overboard.
A Saudi e-visa with multiple entries is valid for one year from the date of issuance.
Candidates from Belgium may stay in Saudi Arabia for a maximum of 90 days from the date of their arrival.
Do I need an umrah visa from Belgium?
If you have a Belgian passport and want to go on an Umrah pilgrimage to Saudi Arabia, you will need to obtain a visa. It is required.
Belgian citizens can apply for a visa to Saudi Arabia online. In 2019, the Saudi tourist e-Visa program was launched to help people visiting for Hajj, business, tourism, and personal pilgrimages.
2. How to apply for a Saudi Arabia tourist visa from Belgium?
Step 1: Fill out the Saudi visa application form online. Please fill out this form completely with your personal information.
Step 2: Make your payment after carefully reviewing all of your information. After completing payment, you will receive an email confirming full payment and will be asked to provide additional documentation to complete the application.
Step 3: Obtain approval. The approved Saudi e-Visa will be processed and issued electronically, and the traveler will be notified via email. So be on the lookout for our emails.
Step 4: get your passport stamped. Before traveling to Saudi Arabia, please print your eVisa. Your passport will be stamped if you have a valid eVisa.
Guide to applying for a Saudi tourist e-visa from Belgium
Check the visa requirements for Belgium citizens in Saudi Arabia
Passports must be valid for at least six months from the date of entry into Saudi Arabia.
The passport biographical page duplication.
Digital photograph of the applicant.
A minimum of two blank passport pages for stamping.
An email address where the Saudi visa outcome will be sent.
3. How much is a visa from Belgium to Saudi Arabia?
When you book our e-visa service, the Saudi Arabia visa fee will include two types of fees: the government fee and the service fee paid to our platform.
The cost of a Saudi Arabia e visa is also determined by the urgency of the visa. Keep in mind that the higher the service fee, the more urgent the visa application time (the shorter the Saudi visa processing).
Saudi Arabia visa processing time
Our firm offers three levels of Saudi online visa processing for selected individuals:
Standard: e-Visa approval takes three business days.
Urgent: If you receive approval for an e-Visa within 48 hours, it is considered urgent.
Super Urgent: If you receive an e-Visa approval within 24 hours.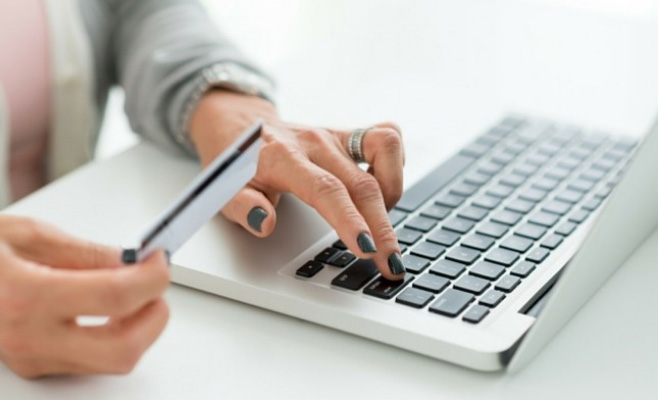 Travel to KSA essay for Belgian citizens hold Saudi e-Visa
4. Tips for Belgium citizens travel to Saudi Arabia
COVID-19 coverage is required for travel insurance
To apply for a Saudi tourist visa online successfully, the Belgian applicant must ensure that his or her Saudi travel insurance covers covid insurance. In order to process your visa application, the Saudi government requires travel insurance.
Best Saudi Sim card 4G for travelers
Buying a Saudi sim with an internet package helps you stay connected with your family and share the exciting moments of your trip. With only a small fee and 1 time filling in the information, you can register for the Saudi sim card service right while applying for our online visa package. This is exactly a good sim card service for you.
Do you need a visa to take a connecting flight from Belgium to Saudi Arabia?
If you are a Belgian citizen transiting through Saudi Arabia, you may be required to obtain a transit/tourist visa if your connecting time exceeds 12 hours and not leave the airport.
Belgian candidates should be able to apply for a transit visa at the Royal Embassy of Saudi Arabia's visa section through their airline, travel agency, or an established agent.
How to check Saudi visa online status for Belgian citizens?
Belgian citizens who are our customers can use our status check feature to check the Saudi visa status online.
By simply filling out the form with the requested information, you can easily track the progress of your Saudi Arabia eVisa. Include the reference number for your application (or your full name), your passport number, and your email address (which you use to apply). After 30 minutes, you can check your e-visa when receiving an email which shows the e-visa result.
Where can Belgium nationals pick up Saudi e-visa?
Your approved visa will be sent to the email address you provided when you registered with us. We recommend that you print it and bring it with you when you enter Saudi Arabia.
Importance things to traveling from Belgium to Saudi
Check the time difference between Saudi and Belgium is 02 hours. Don't forget that Belgium has multiple time zones, so, for calculating time zone differences, Belgium passport holders need to know the time zones of their location.
Convert Belgian Francs to Saudi Arabian Riyals with the best rate. To plan your trip budget, you need to know the exchange rate between the Belgium currency and the Saudi Arabian currency. The related convert rate is 1BEF = 0.09307 SAR.
How far is it from Belgium to Saudi Arabia? The air travel (bird fly) shortest distance between Belgium and Saudi Arabia is 4,569 km= 2,839 miles. The road distance is 5698.2 km
How many hours is it from Belgium to Saudi Arabia? The fastest non-stop flights to Saudi Arabia from Belgium takes 5.07 hours to arrive. If you travel with an airplane (which has an average speed of 560 miles).
Hope this article has provided you with a better understanding of the Saudi visa for Belgian citizens. Also, if you have any questions or would like to book our services, please do not hesitate to contact us. Our professional staff, who are well-versed in the field of Saudi immigration, will undoubtedly satisfy you.
Let us save you time and money by contacting our Saudi Immigration Services right away.